I started blogging almost a decade ago – in May 2005. That was about two months before I joined Cisco Systems, having quit full-time writing as a journalist in 1997.
I had my foray into citizen journalism with MSN Spaces, owned by Microsoft, ignoring then popular platforms such as Blogspot and Blogger. But Microsoft got out of it soon and my blog got ported to WordPress, the current host of my free blog site.
As someone passionate about unfettered writing (something that newspapers did not allow me to do), I hoped to get that special top-of-the-word feeling whenever I am able to put my thoughts together and make myself heard through my blog.
Here, I let off steam on topics that can range from the forbidden to the sacred, technology and business to politics and cinema with a great degree of openness but with some self-imposed restraint.
This is my 1000th blogpost, not as impressive as I may have wished in terms of volume. Still, an average of more than 100 posts a year is not bad, given that my blogs are not 140-character tweets. They tend to be fairly long with each requiring some research to back up my opinions.
Also, my professional commitments did not give me the luxury of time to blog daily.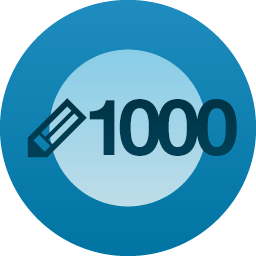 The next 10 years may perhaps see me outdo the first 10 as I head towards professional independence!
Thank you, WordPress, for letting me experience blogging without shelling out a penny and exercise my interest in independent writing! Thanks also to my friends who read my posts regularly, regardless of the idiosyncrasies and prejudices I demonstrate therein!
G Joslin Vethakumar