Five Attacks on Churches in Two Months in India's Capital City NOT Trivial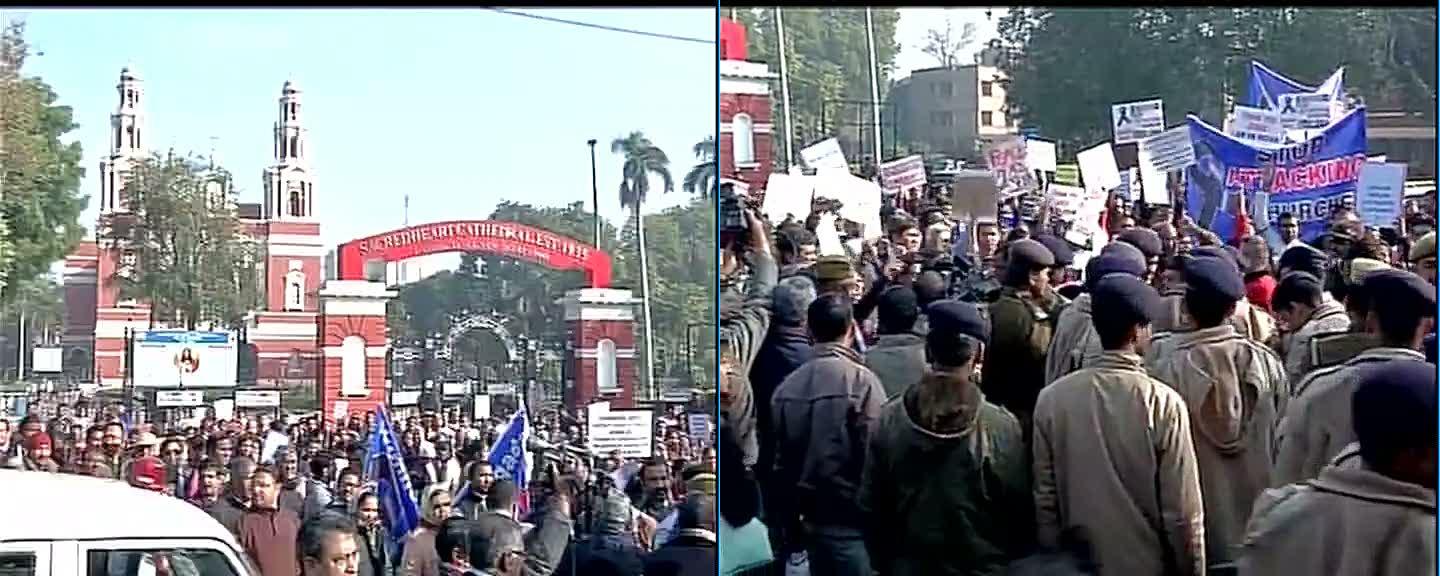 Five attacks on Christian churches during the last two months in India's capital city, Delhi, cannot be brushed aside as stray instances involving innocuous people.
Just as appalling is the reaction of the police to the protests earlier today against those acts of vandalism in front of the Sacred Heart cathedral.
Police Outnumber Protesters: Going by what I saw on television, the police outnumbered the peaceful protesters, made up of mostly women and children, and used force to disperse them.
Some were dragged violently, forced onto buses and driven away from the scene. Others were not allowed to come out of the church premises.
While no prohibitory orders are in place, the Christian group could have taken permission for their protests, particularly because today is the final day of election campaign in Delhi.
I would not blame the protesters as even if they had sought permission that will have been flatly denied. When the protests were only peaceful, it was clearly over-reaction from the police, apparently at the instance of Home Minister Rajnath Singh.
Letting the culprits go scot-free and targeting victims is disgusting administration, pathetic governance! The police even sought to downplay the attacks, calling them mere thefts and not vandalism! What justice can people expect from fanatical elements!
Prime Minister Modi has not opened his mouth despite the attacks right in his backyard. He is busy forging personal friendships with US President Barack Obama and running down the AAP and Arvindr Kejriwal while silently allowing suppression of minority rights and turning a blind eye to the desecration of churches.
Despite it all, my call to Christians, particularly pastors, will be to exercise restraint and work calmly to defend their rights. Any hint of over-reaction from their end will only invite scorn from religious zealots and compound the problem. Pastors losing their sense of balance and behaving like politicians is not ideal.
G Joslin Vethakumar